The Verdon Gorge is our speciality

The Verdon Gorge is our speciality

The Verdon Gorge is our speciality

The Verdon Gorge is our speciality

The Verdon Gorge is our speciality

The Verdon Gorge is our speciality
Tour n°2 : The Verdon Gorge
Castellane, The Verdon Gorge, Moustier St Marie, St Croix Lake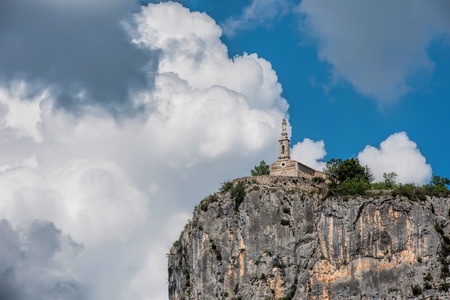 Castellane
---
Coffee stop and free time before an unforgettable day in one of the biggest canyons in Europe. Wonderful landscapes and beautiful views from the high, winding canyon road with eagles and vultures soaring in the sky above.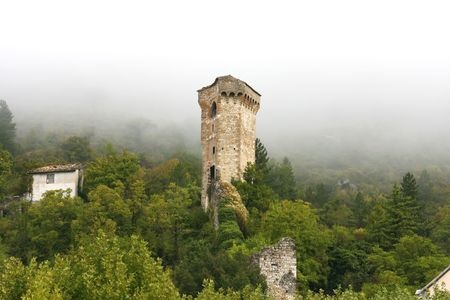 ---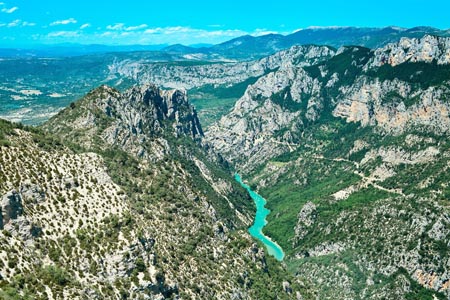 The Verdon Gorge - Right Side
---
On to the village of Moustier Saint Marie via the right side of the gorge. A 40 minute stop along the way allows for a walk through nature down to the banks of the Verdon river, followed by splendid views for the rest of the trip to the village.
One of the most beautiful places of the back country not to be missed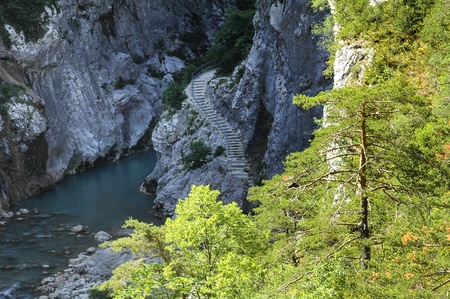 ---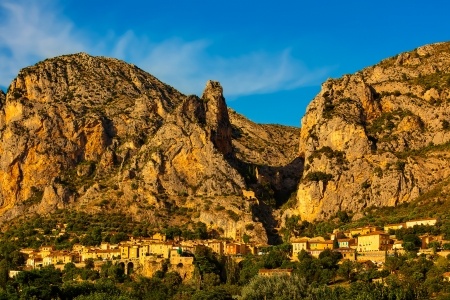 Moustier St Marie
---
This amazing village, with a waterfall in the centre, is the capital of Earthenware. A huge, gold star suspended above it from the mountain sides, gives the village a Chrismas creche like appearance. A great place to have lunch (not included in the price) followed by free time to discover one of the most beautiful villages in France.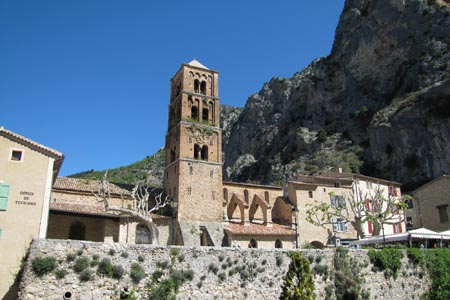 ---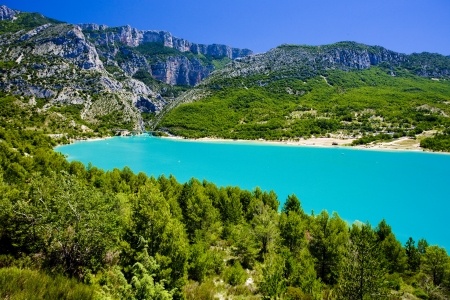 St Croix Lake
---
On the way back stop of at the lake de « St Croix » to go pedal-boating or canoeing for the more sporty of you.
Discover the amazing turquoise waters of the Verdon River and the Lake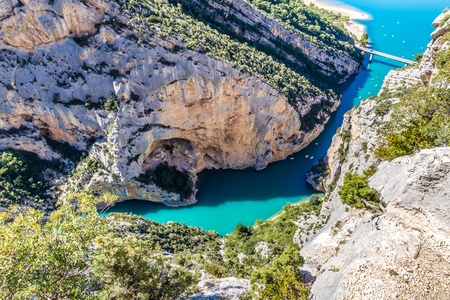 ---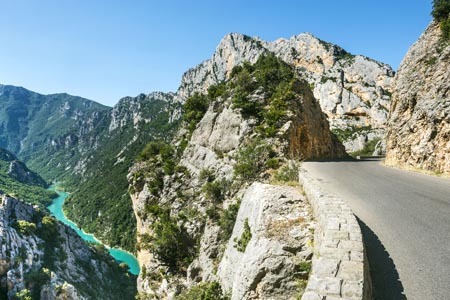 The Verdon Gorge - Left Side
---
Return to Castelane on left side of Gorge and discover the mediaval villages and chateaux along the way.
The Verdon Gorge is our speciality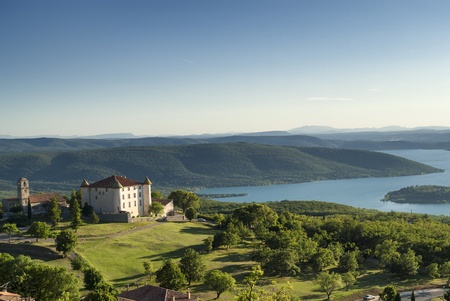 ---
Sightseeing Tour
11 hours duration
Tour guide
Mastercard / Visa